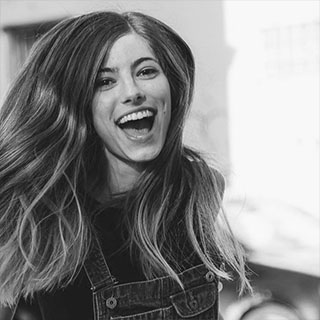 Created, wrote, edited and performed original content for the Keshet web series "HaIsraeliot," which amassed nearly 100 million views.
Creator, writer and performer in a comedy band with her husband Hadar Amar
Acted in "Yesh La Et Ze" (Keshet) and "Mashiach" (Celcom) and has worked as a commentator at Eurovision for Kaan.
Has written and hosted or acted in numerous branded videos for big names, including: eBay, adidas, Schweppes, Shufrasal Online, Castro, HOT, Strauss, L'Oreal, Discount Bank, and more.
She is the current head of video for internal communications at Microsoft Israel R&D Center.